KPLA CD's

KPLA's Best of Kethas and Krom: Volume I

This is our inagural CD. Also happens to be our inagural "broadcast" from CONvergence 2002. A lot of time and effort went into making this CD, Kethas slaved over his PC for several hours converting audio tape into .wav files, editing them and turning them into MP3's, then converting them into CD's.

Volume 1 is a copy of the broadcast Interview with Kelvis, Requests, and bit commercials.
55 minutes and 48 seconds of sick and demented KPLA Humor!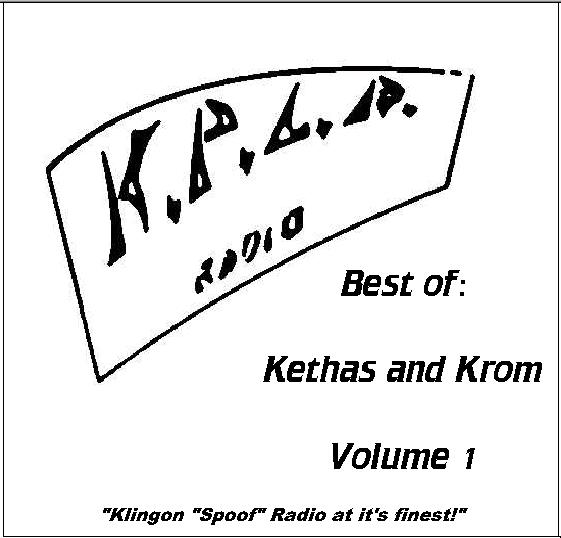 Volume 1 No longer available KPLA's Best of Kethas and Krom: Volume 1.5

This CD is basically a modified version of Volume I. We've taken out a few tracks and replaced them with some new commercials, a couple of filk songs sung by Kethas, The UPGRADED version of Traffic with Qob, and a few small surprises...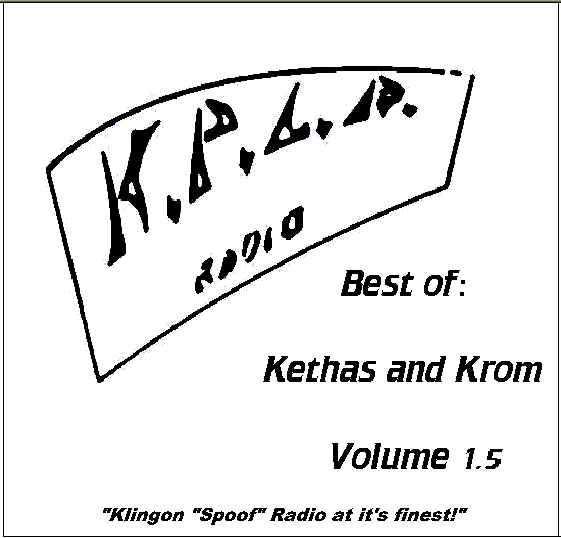 Volume 1.5 is 42 minutes and 12 seconds of sick and twisted fun! These CD's are only available on a limited basis. Please contact KPLA staff to see if there are any in stock.